Thickened Polyester Acoustic Panels (20mm-50mm)
PRODUCT INFORMATION
The Polyester Acoustic Panels are sound absorbing panels developed with environmental friendliness in mind. The Polyester Acoustic panels are made from 100% polyester and are 100% recyclable. Panels offer many environmental advantages over the traditional fiberglass sound absorption panel..

| | |
| --- | --- |
| | |
FEATURES:

Formaldehyde free
No binding agents
No odor and dust free
No risk of skin irritation or respiratory problems
100% recyclable
Eco Level :can meet China and EU Standard Class E0

Sizes: 2420mm*1220mm
Thickness: 9mm/12mm/15mm
Fire Rating: Class A per ASTM E84
Meets: IAQ emission Requirements of CA Section 01350
Core: 100% Polyester Fiber
Edge Detail: Square
Mounting options: Impaling Pins and construction adhesive or mechanical fasteners as appropriate
Measurement of sound absorption in a reverberation room)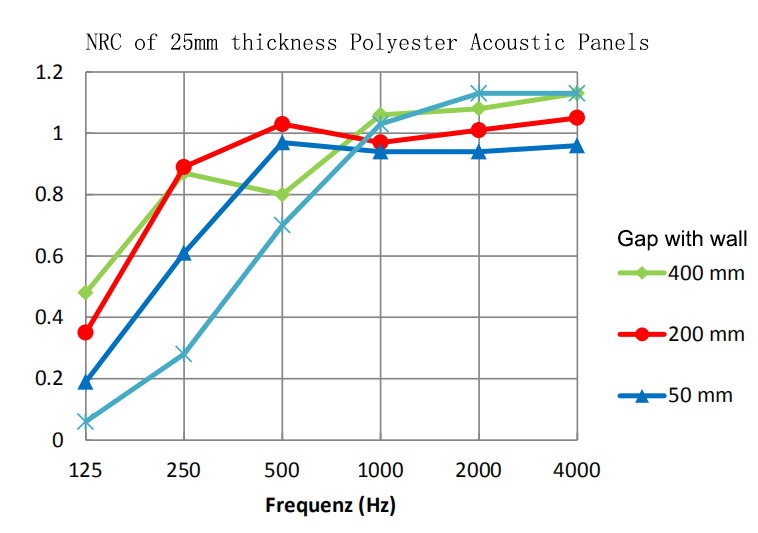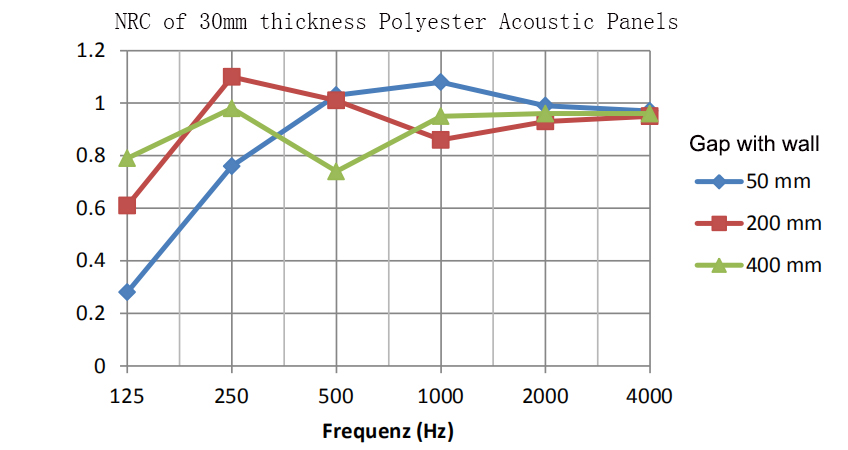 Acoustic Screens & Baffles
:Suspended screens and ceiling baffles can be specified in a variety of shapes and sizes, with hanging kits provided.
Ceiling Baffles can also be specified in various combinations to create lattice-style configurations on both a large and small scale.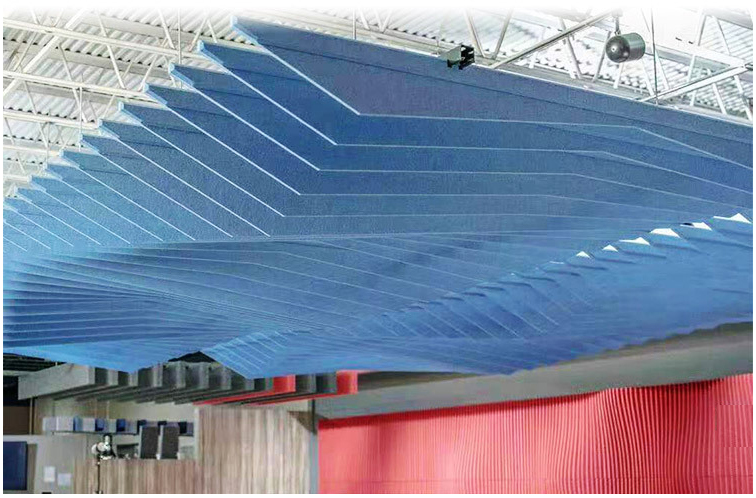 Suspended rafts offer excellent acoustic attenuation by trapping sound in the void between the panel and ceiling. Rafts are available in a variety of shapes and sizes, and can be neatly integrated with lighting if required