The acoustic and physical conditions of a swimming pool require specially adapted solutions.
Chlorine-containing air reacts aggressively to building materials and leads to increased corrosion.

Relaxation and exercise in an indoor pool are most comfortable when no reverberation disturbs the acoustics. However,
due to the use of hard materials on the floor and on the walls, this is unfortunately often the case.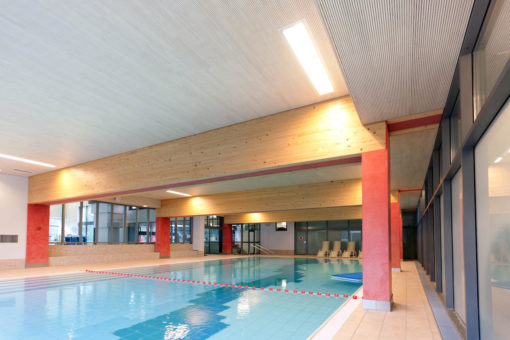 By using acoustic wall panels and / or acoustic or ceiling panels, we can eliminate such unwanted reflections and reverberation for you. In this way,
swimming in the indoor pool can provide the same level of acoustic comfort as outdoors.

Of course, the specific fire protection requirements have been met. For optimum acoustics in the swimming pool,
we have supplied our acoustic panels made of a special, hard-inflammable rigid foam. Builder and architects are extremely satisfied with the result.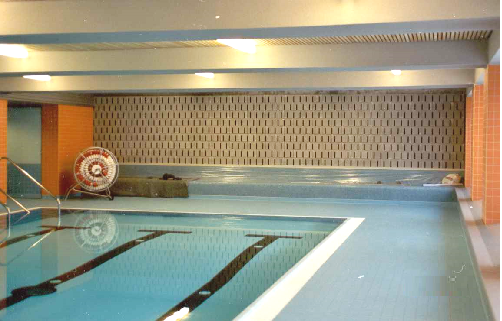 กก