Acoustic panels with perforation for optimum room acoustics
Acoustic perforated plates in the ceiling insert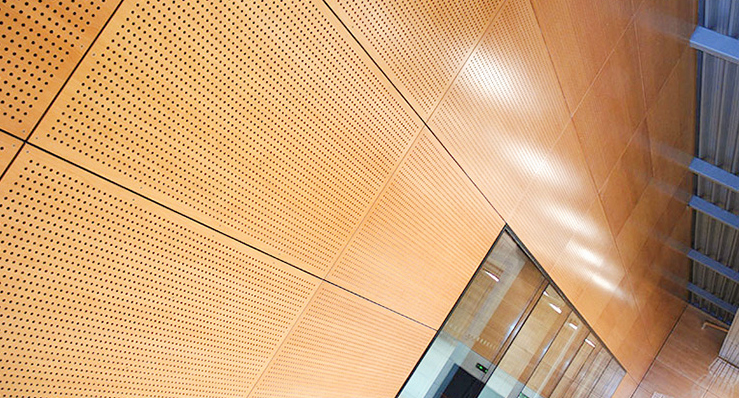 Acoustic perforated plates in the ceiling insert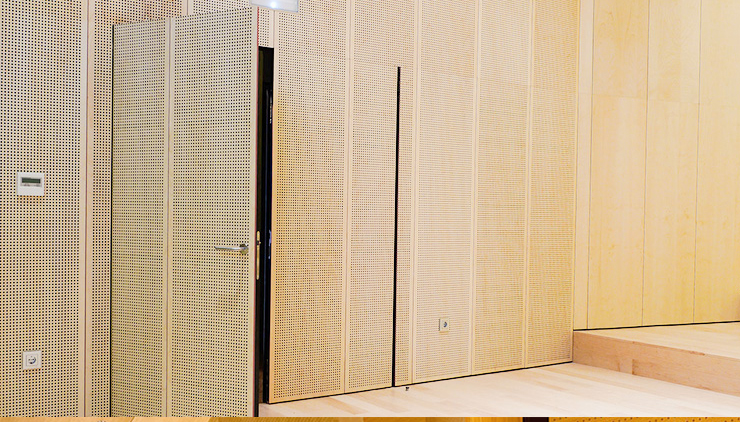 Wood is one of the oldest materials in the world. With its unparalleled unique variety,
The perforated panel combines the natural beauty of wood with precision engineered perforations to form a series of classic patterns.
For perforated acoustic panels, carefully coordinate the delicate design features in one room to produce the best design from aesthetic and acoustic comfort.

Examples of beautiful woodwork that can be installed in any room and matched to any room: perforated interior wood paneling and floor-standing wooden ceilings.
Perforated wooden wall panels reduce the level of sound reverberation, and professionally finished perforated soundproof acoustic panels are designed to reduce the noise level produced by musicians practicing or projecting sound from stereo systems.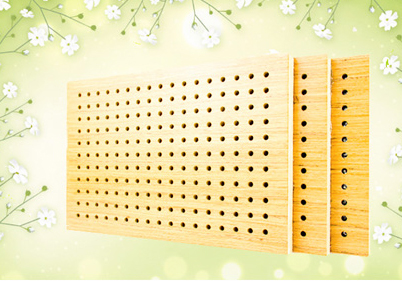 (wooden perforated acoustic panels)

Punched acoustic panels are constructed similar to grooved acoustic panels, except that the cavities are formed by holes or slots in predetermined fixed diameters.



The holes together with the trapped air volume form the Helmholtz resonator as with the grooved acoustic panel.
 
| | |
| --- | --- |
| | |
| (FC perforated acoustic panels) | ( Full frequency FC perforated acoustic panels) |

(FC perforated acoustic panels)


Punched acoustic panels are not only available in wood, but also in plaster or steel.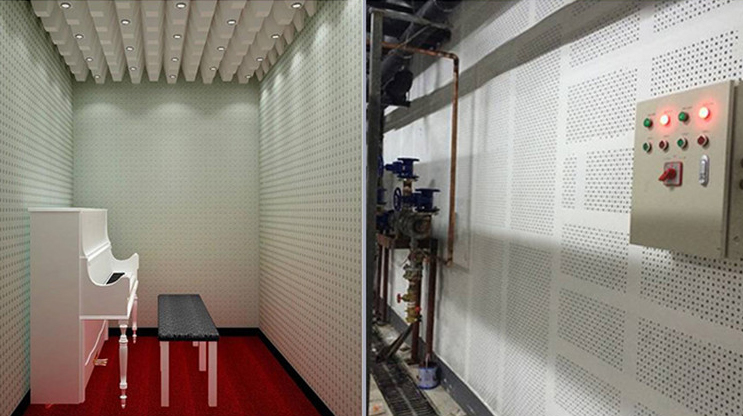 (Engineering case of FC perforated acoustic panels )