PET polyethylene acoustic panels for individual applications
Dimensions: 2440x1220x9mm / weight 1.9kg / m²
Vitacoustic PREMIUM PET polyethylene acoustic panels for individual applications
For craftsmen we offer the acoustic plates in the raw measure of 2420x1220mm.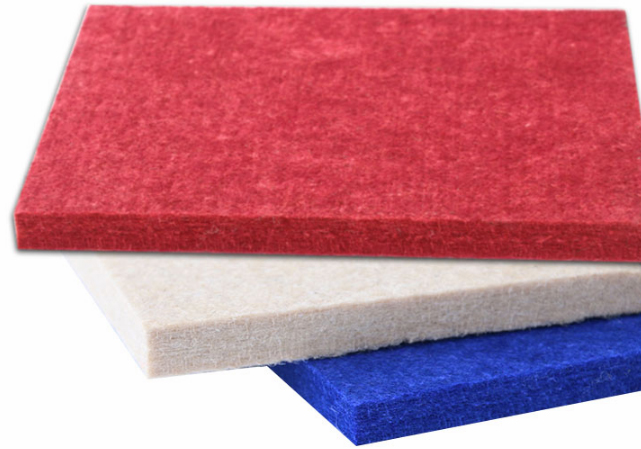 Premium acoustic panels made of polyethylene 9mm thick 1.9kg / m² - color: see selection box
Oekotex 100% pollutant-free
Board dimension: 2420x1220mm (2.95m²)
Highly absorbent (details in the application are to be considered! See test curves)
B1 fire class
Packing sizes: 10 pcs in package 2440x1220x100mm = 65kg / 80 pcs on pallet 2450x800x1300mm = 500kg
19 colors available from stock Germany
With Vital Office Acoustics PET`s we would like to present you a very efficient, lively, color and shapely product,
which is unique in its kind and meets many different requirements or even existing problems (solves).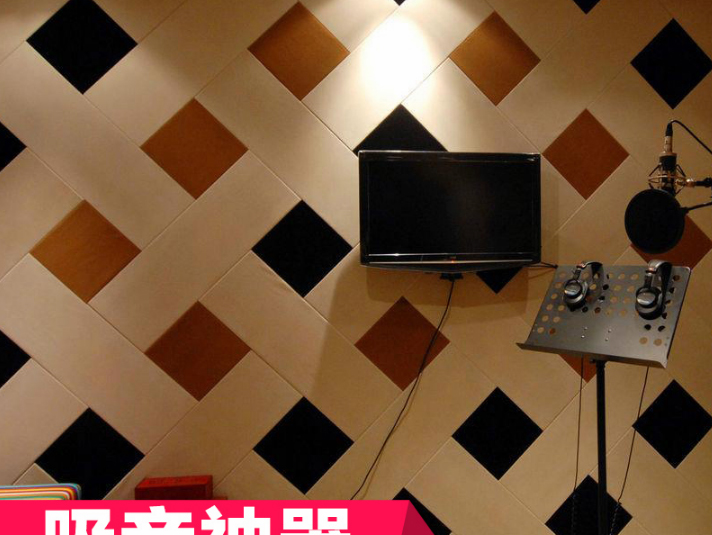 Individually creative acoustic wall design for:
Their apartment,
Your office,
Restaurants and
public buildings
Your advantage:
Very high sound absorption> 80%
Pleasantly "quiet" feeling of space (feel-good atmosphere)
Good hearing and understanding of soft tones
Optically attractive design
Great color selection to match your ambience
Good for allergy sufferers, as no emission of textile pollution-free acoustic panels
Convenient - Just pin your notes or photos.
Properties:
low weight, thin acoustic material with great effect,
high color selection (50 colors in stock plus individual colors on request)
Robust and durable
Excellent sound absorption through special compression of the fibers
Recycled and recyclable
Intelligent use of resources
Protecting nature by environment
highly absorbent (details in the application are to be considered!)
B1 fire class
Without ingredients, without glues, without dyes .. ZERO VOC .. good for allergy sufferers
Textile panels similar to felt, but made of synthetic fibers
Various qualities, from rough felt structure to particularly fine, silk-like surface
water resistant
Can be produced in any thicknesses and colors according to customer requirements.
Low weight
Good value for money
Production method:
The pure polyethylene fibers are produced like needled felt into fabrics, tiles and plates using needle technology. The fibers are interwoven exclusively by means of needles. NO glue and NO other binder added! Different colors and patterns arise because fibers of different colors are previously mixed together. This creates the typical mottled structure of the polyethylene felt sheets.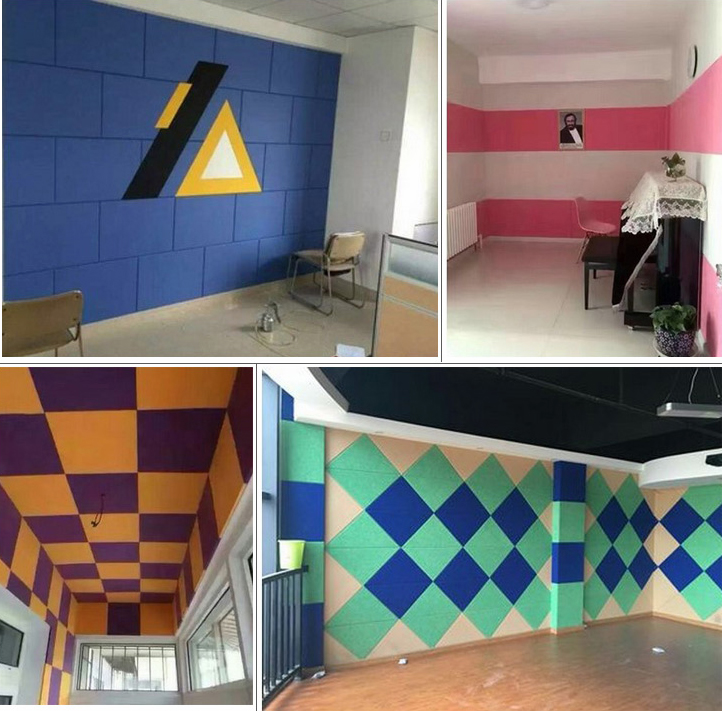 Further processing:
To cut
Pressing (2d)
Deep drawing (3d)
Gluing, stapling, screwing
Application:
Acoustic wall coverings. The panels are easy to install with a carpet adhesive directly or for greater sound absorption, to install on a substructure in the distance.
Individual shapes are easy to cut with the knife, or by means of CNC cutting machine (milling is not possible!) To order from us prefabricated.
Plate size 242x122cm
options:
Individual blanks
Individual forms
Up to 50 colors on request
Individual printing with patterns or photos

กก